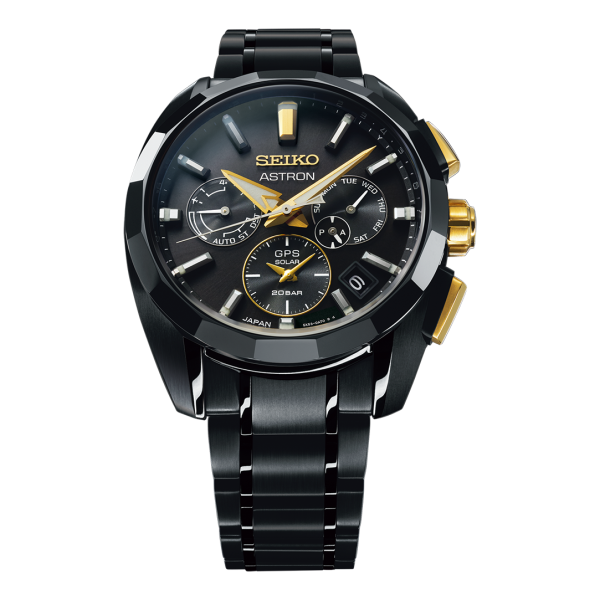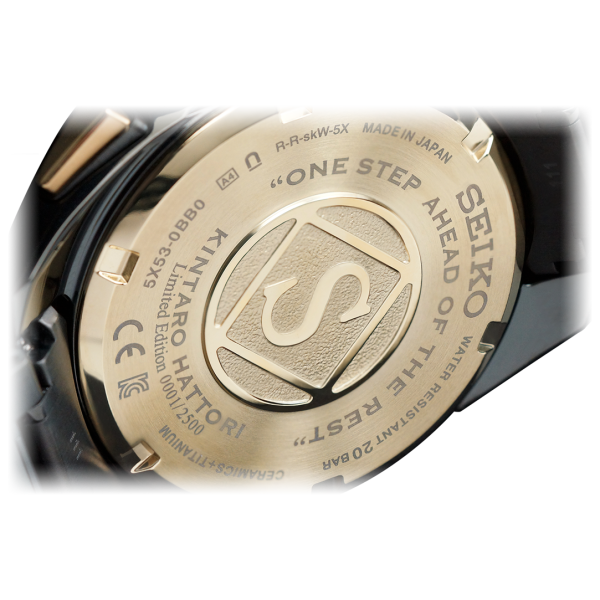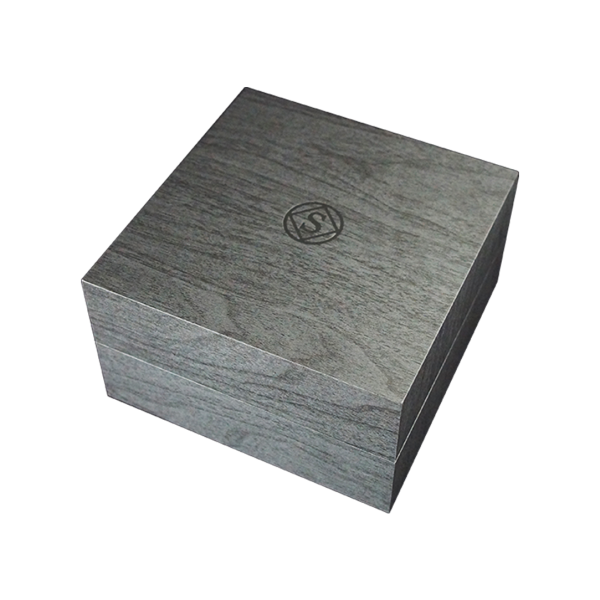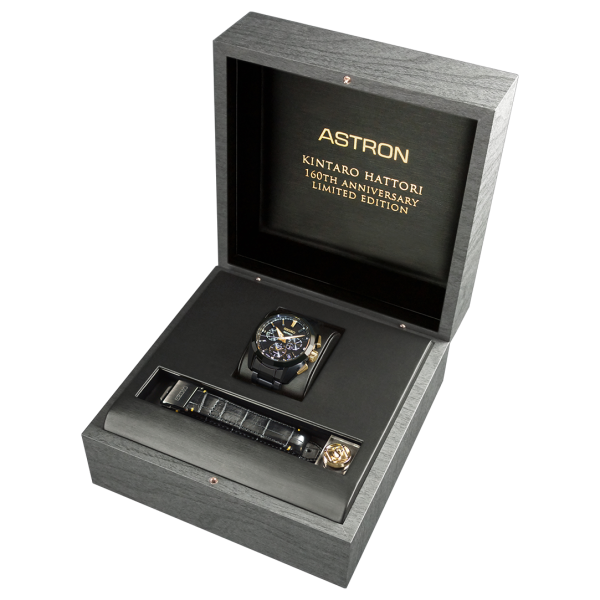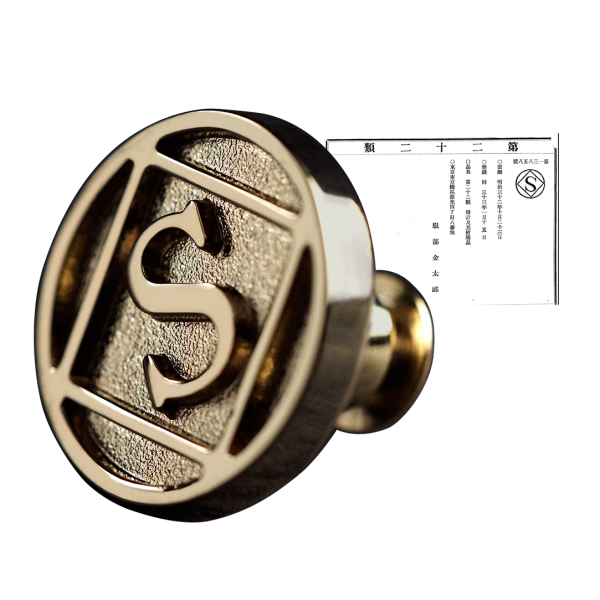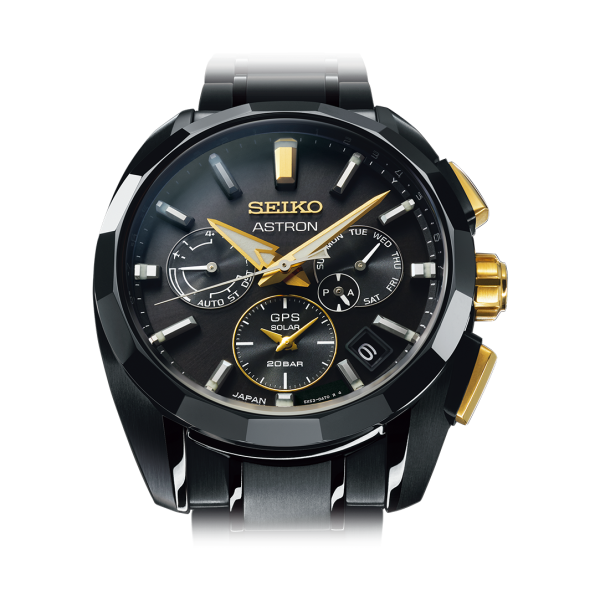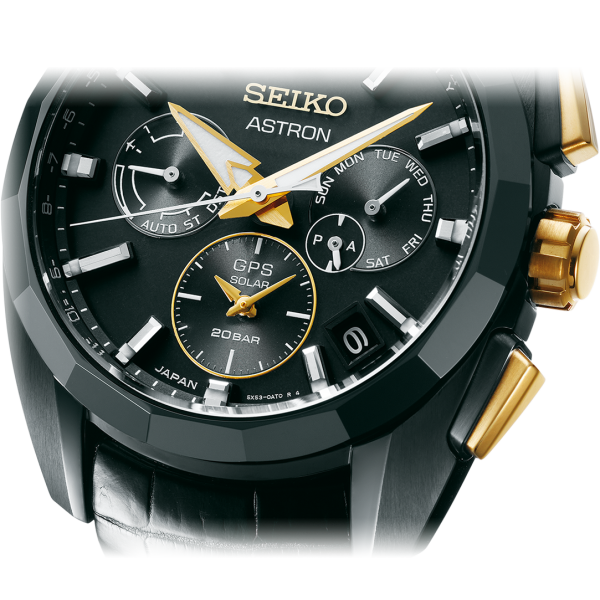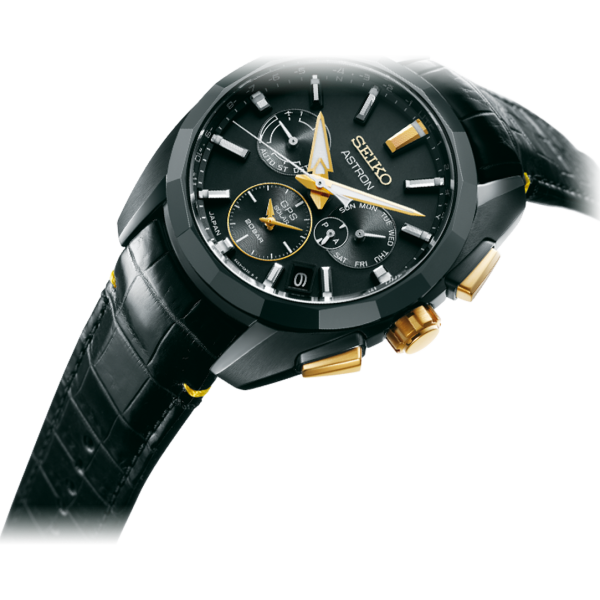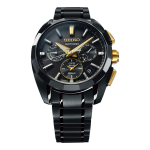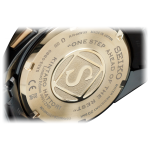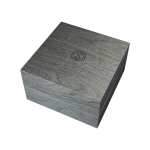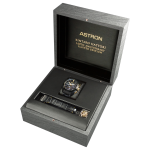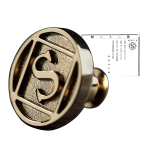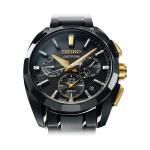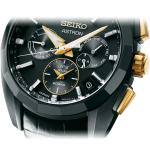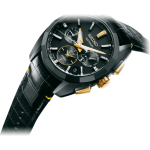 Seiko Astron GPS Solar Kintaro Hattori 160th Anniversary Limited Edition Watch
"One step ahead of the rest." The 160th anniversary of Kintaro Hattori' s birth is marked with a special Astron GPS Solar watch.
Today, Seiko proudly celebrates the life, career and achievements of its founder with a limited edition Astron GPS Solar watch that exemplifies to perfection Kintaro's vision that Seiko should always be "One step ahead of the rest".
A design that speaks of Seiko's heritage
With its deep black tones, gold tone accents and high gloss bezel, the watch has a commanding presence on the wrist that befits its heritage. The watch case and bracelet are in titanium with a scratch-resistant hard-coating.
Zirconia ceramic bezel
The bezel is made from Zirconia ceramic and has sixteen facets, one for each decade since Kintaro's birth.
A case back that tells the Kintaro story
The case back carries Kintaro's name and three reminders of his legacy. The trademark "S" that he registered in 1900 occupies the center of the case back. His motto "One step ahead of the rest" appears above it and the name Seiko which was first used in 1924 takes pride of place on the rim. The words "Limited Edition" and the individual watch's serial number (0001/2500-2500/2500) are inscribed on the case back.
Note: The case back direction might be different from the photograph.
A supplementary crocodile strap
The watch is accompanied in its presentation case by a supplementary crocodile strap which is easy to affix and perfect for those special, more formal, occasions.
The 'S' mark; Kintaro's first trademark.
From 1900, Kintaro used this 'S' mark with both square and round rims on his products. It was registered as the trademark of his company, K. Hattori & Co. A commemorative lapel badge featuring this landmark design is offered with the watch.
A special presentation box
The watch is offered in a special presentation box with a commemorative "S" mark badge and includes a card carrying a message from Kintaro's great-grandson and the company's current Chairman & CEO, Shinji Hattori.
Book Your Bespoke Experience
A perfect piece.
A perfect reflection.
Your jewellery should be an expression of who you are and as special as the occasion or memory it is created to honour. Allow our master craftspeople to guide you through our bespoke experience. We take the time to understand your vision, budget and personal aesthetic so that we can create an exquisite piece of fine jewellery to treasure always.