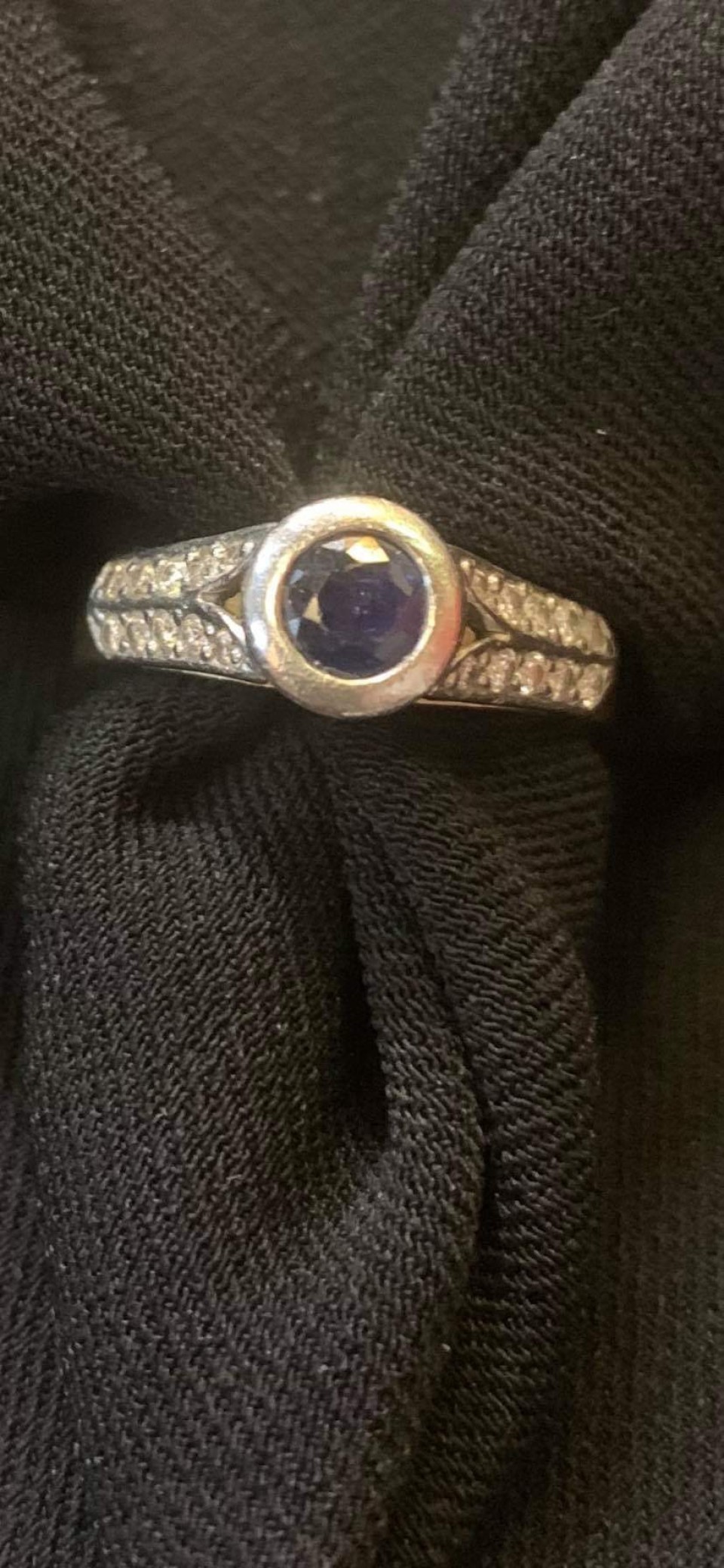 I've always known how much of a love affair my wife has with jewellery so as our 20th wedding anniversary approached in 2014, I wanted to give her a unique piece of jewellery she would not find anywhere else. I met with Bill at Dalgleish Diamonds and together we designed a ring that captured the essence of our married lives together and celebrated our 20th anniversary. The centre stone is a sapphire marking the September month ( in which we were married), it is set in platinum - the modern day symbol to celebrate 20 years of marriage. On each side of the sapphire sits 10 diamonds, 20 in total... one for each year we'd been married. The setting of the ring has been created with the letters R, C, S and N. These letters are the first letter of of my wife's name, my name and our two children's names. On our anniversary I took her out for dinner and re-proposed with this stunning ring. She was over the moon and wears it with enormous pride. It was my pleasure to work with the talented team at Dalgleish, so when our silver wedding anniversary approached it was a simple decision to sit down again with Bill and design another piece of jewellery to mark 25 years. This time we decided on a pendant. My wife has wanted a Morganite stone for a while. As well as it being a beautiful stone it also represents the name she took when she married me. This pendant is set in beautiful rose gold and has a .25 diamond at the top of it, one point for each year we've been married. It hangs on a beautiful silver chain to mark our silver anniversary and has two small gold links between the diamonds and the morganite - these re[resent the two of us and our future towards our golden anniversary in another 25 years. Thanks to the fabulous team at Dalgleish Diamonds for helping create amazing jewellery that will tell a story for many years to come.
Book Your Bespoke Experience
A perfect piece.
A perfect reflection.
Your jewellery should be an expression of who you are and as special as the occasion or memory it is created to honour. Allow our master craftspeople to guide you through our bespoke experience. We take the time to understand your vision, budget and personal aesthetic so that we can create an exquisite piece of fine jewellery to treasure always.