A small heart holds so much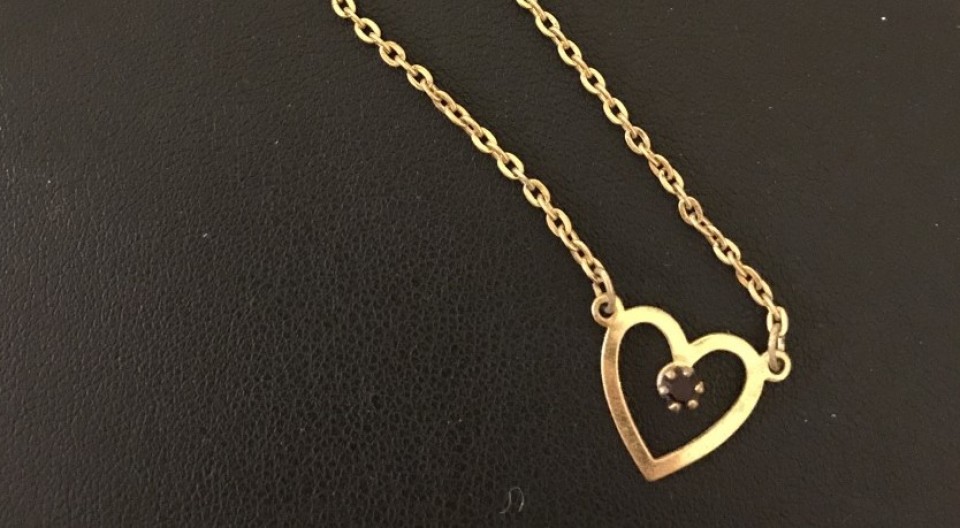 *Finalist
Same old story...7 children, very little money but we wanted for nothing. One Xmas (I was 7, turning 8) the 3 youngest received an Avon pendant each with our birthstone from our parents. I remember wearing it that day, feeling like a princess and only remember wearing it once because I didn't want anything to happen to it. A few months later, an unfortunate accident meant we were never going to live with our parents ever again. This is one of the only things I was able to take from our house and 40 years later it is my reminder of the happier times in my childhood. It was not made for me; it isn't one of a kind (far from it); but this heart holds all the memories of my beautiful parents and how much my parents went without for their children. It represents the love they had for us - love held in a heart just like this which I know would have withstood the trials of life. This is priceless!
Book Your Bespoke Experience
A perfect piece.
A perfect reflection.
Your jewellery should be an expression of who you are and as special as the occasion or memory it is created to honour. Allow our master craftspeople to guide you through our bespoke experience. We take the time to understand your vision, budget and personal aesthetic so that we can create an exquisite piece of fine jewellery to treasure always.