Faith in strangers - The origin story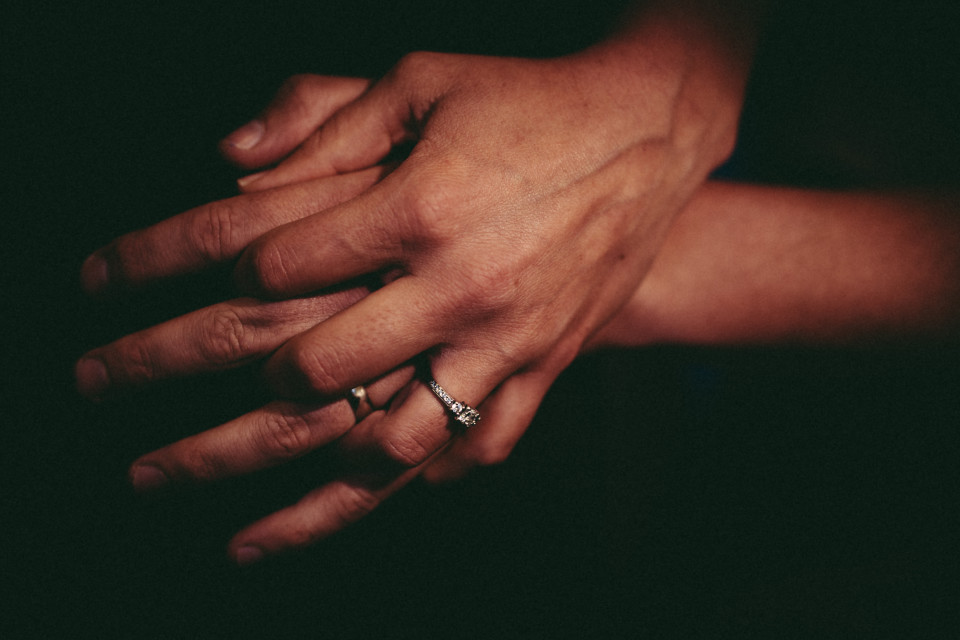 It was 2012 when I decided to propose to my university love of 6 years. We had limited finances and large student loans but I was determined to do it properly. Through her fathers sobbing and laughter, I had managed to interpret that my request was well overdue and so I started my quest to arrange a worthy ring. I confided with a very close mate, Gareth who was from South Africa and he mentioned he had a distant uncle "Boris" who was a Jeweller in the very same town in South Africa that my wife-to-be was born in! What were the chances? Gareth reported that Boris was a very excitable and somewhat eccentric character but a very skilled jeweller. Apparently, when he wasn't working he spent every spare minute flying rickety homemade microlites around the game parks risking life and limb to catch a sneak peek of the wild animals. With Gareth's parents planning a trip to visit Boris, it appeared the stars had aligned and I could arrange a ring with sentimentality to wow my partner into accepting my humble request to marry her.

Conversations with Boris were sporadic, separated by weeks and sometimes months, as locals kept stealing the copper phone lines to sell on the black market. With Boris's help, we designed a ring based on a family heirloom. When Boris requested finances to start the process, I sat thinking about the funds I didn't have and how little I knew of this relative stranger on the other side of the world. I anxiously clicked "confirm" and with that my meagre savings were replaced by the red of a looming overdraft.

Over the following weeks and multiple attempts to contact Boris to no avail, my anxiety was building. Finally, I heard from an apologetic Boris echoing down the line. He had taken a flight into the game park where he developed a mechanical issue in his microlite leaving him stranded for a few days before someone could get him safely home. He had however received the funds and was in the process of shaping the ring. This was when my carefully made plan fell apart. Gareth's father suffered an unfortunate turn of health leading them to cancel their crucial visit to South Africa leaving me without a courier to deliver the hard-earned treasure to my eager hands. I was aware my time to make a move was ticking and my wife-to-bes' father would be wondering about the authenticity of my request if further delays occurred. After much hand wringing and with a constant voice running through my head reminding me of how naive I was, Boris came up with 3 potential options. There was Cindy... his daughters friend from University who was flying from South Africa via Auckland on her way to America... but he had never met her....and he didn't think this was the best idea. There was Heinrich, a friend of a friend who was thinking about a trip to New Zealand next year...but wasn't sure yet. Finally, there was Sally, an Australian who saw one of Boris's stories on a microlite blog and had flown to South Africa to learn to fly. Boris described her as "a funny woman but great also and I would imagine trustworthy." She was leaving Boris' in 1 week. With limited options and a proposal schedule to keep, I took a leap of faith in this unknown Australian.

It had been 3 months without any contact from Sally. I figured my ring was once and forever lost with the mysterious Sally in the wilderness of Africa. Again berating myself for not taking the safer option of buying a locally made ring I was busy figuring out how I could beg, borrow or steal a replacement when out of the blue Sally called. She had just returned home to Australia and was wondering how I planned to get my ring from her home in Uluru (Ayres Rock) back to New Zealand. I wrongfully assumed when she had said she was flying into Melbourne that she would be living a commutable distance from Gareth who had by this stage relocated there. This was when I very quickly came to appreciate the vast expanse that is Australian geography... it would be a round trip of over 5000km if Gareth was to fulfil his generous but somewhat naive offer of picking up the ring. In the end, Sally arranged a courier to get it to Gareth in Melbourne wherewith fate clearly on my side, my flatmate Jess was visiting the weekend the ring arrived in Gareth's letterbox and even further to my amazement was staying just around the corner. With a meeting reminiscent of a coffeehouse drug deal, Jess received a small courier package in exchange for a coffee. Gareth broke under the pressure and admitted to the contents with a cheeky picture or two winding me up about letting the cat out of the bag. With the ring finally in my hands nearly 12 months after its journey began, I could take a deep breath and plan the proposal.

It was a stunning spring day in Taranaki in August of 2013 when I proposed to my wife on Oakura beach and as they say, the rest is history. Skye and I were married in February 2014 with Gareth at my side as a groomsman and a story about a ring which gets pulled out every time I'm overly tight on anything financial. Skye gets her ring cleaned every year with Bev at Dalgleish and oggles the wedding bands that I haven't gathered up the courage to arrange despite our being married almost 6 years now ... I think the stress of the first episode has left me rather traumatised. One day I hope I can build up enough savings and courage to complete the story.
Book Your Bespoke Experience
A perfect piece.
A perfect reflection.
Your jewellery should be an expression of who you are and as special as the occasion or memory it is created to honour. Allow our master craftspeople to guide you through our bespoke experience. We take the time to understand your vision, budget and personal aesthetic so that we can create an exquisite piece of fine jewellery to treasure always.