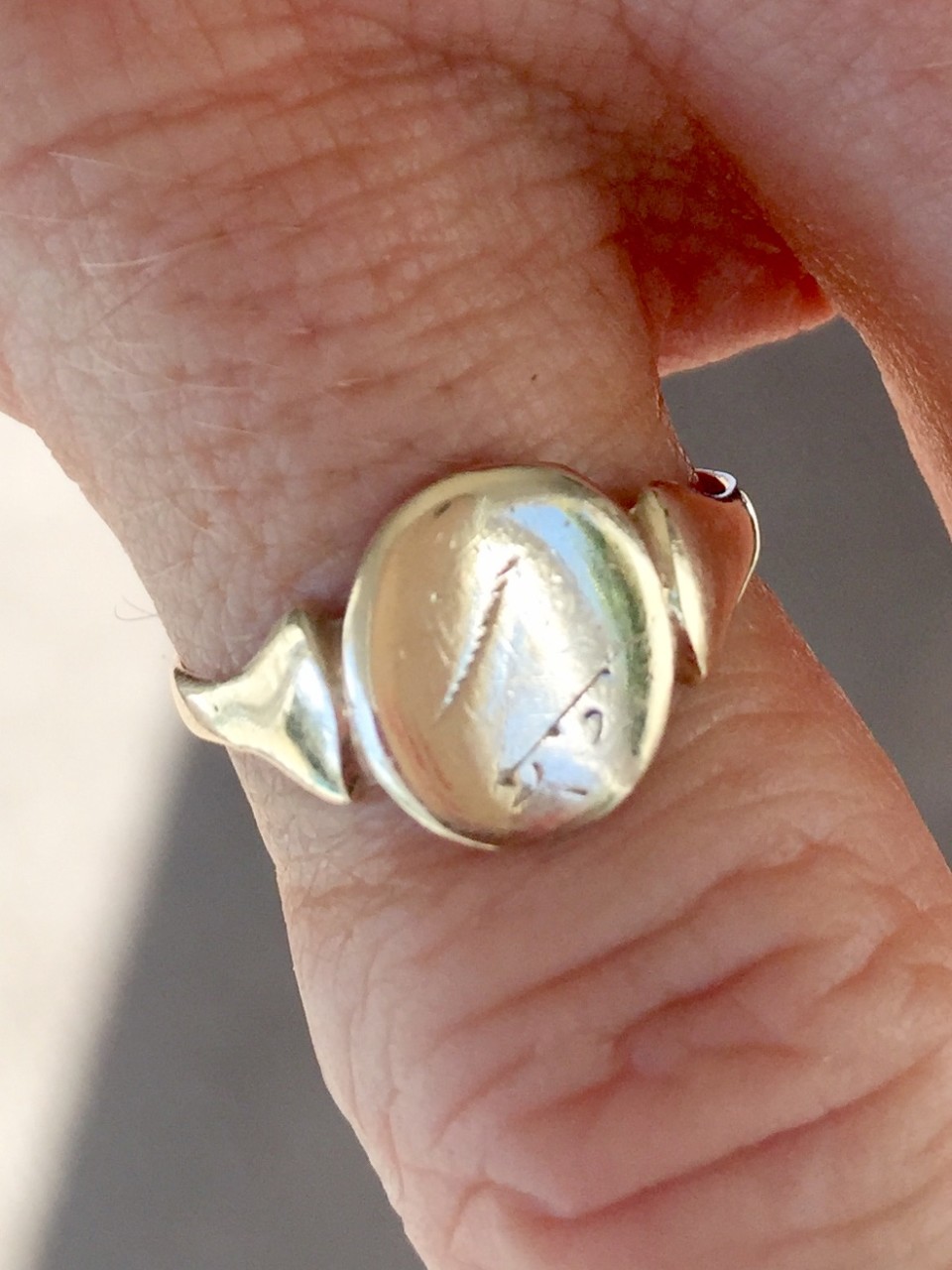 It wasn't expensive - only 9 carat gold, but it was special, and my very first piece of jewellery. It was my 5th birthday present from my recently divorced parents. Dad swung his head round the door and presented me with a small box - the excitement of opening the shiny black box was ineffable.

My new pride & joy started its journey on my middle finger and has since made its way to my pinky. It's been enlarged 4 times over the years. When I broke my finger playing touch rugby, I was devastated when it had to be cut in two. Held up at gun point in Rwanda, my precious ring was taken from me; and then returned upon exorbitant payment. Running along the River Thames the sweat flung my ring into the river bed; fortunately the tide was out. I was amazed by what else I found on my hands & knees that day.

This ring has travelled to 57 countries over 23 years and has finally returned home to New Zealand. It is not expensive, perhaps not even pretty, there are no sparkly diamonds and I'm sure no one will hanker to have it when I'm gone. But for me, it means the world & represents a consistent initial that will never change.

The signet may have faded, but not the memories.
Book Your Bespoke Experience
A perfect piece.
A perfect reflection.
Your jewellery should be an expression of who you are and as special as the occasion or memory it is created to honour. Allow our master craftspeople to guide you through our bespoke experience. We take the time to understand your vision, budget and personal aesthetic so that we can create an exquisite piece of fine jewellery to treasure always.