From a young woman settler to her great grand-daughter: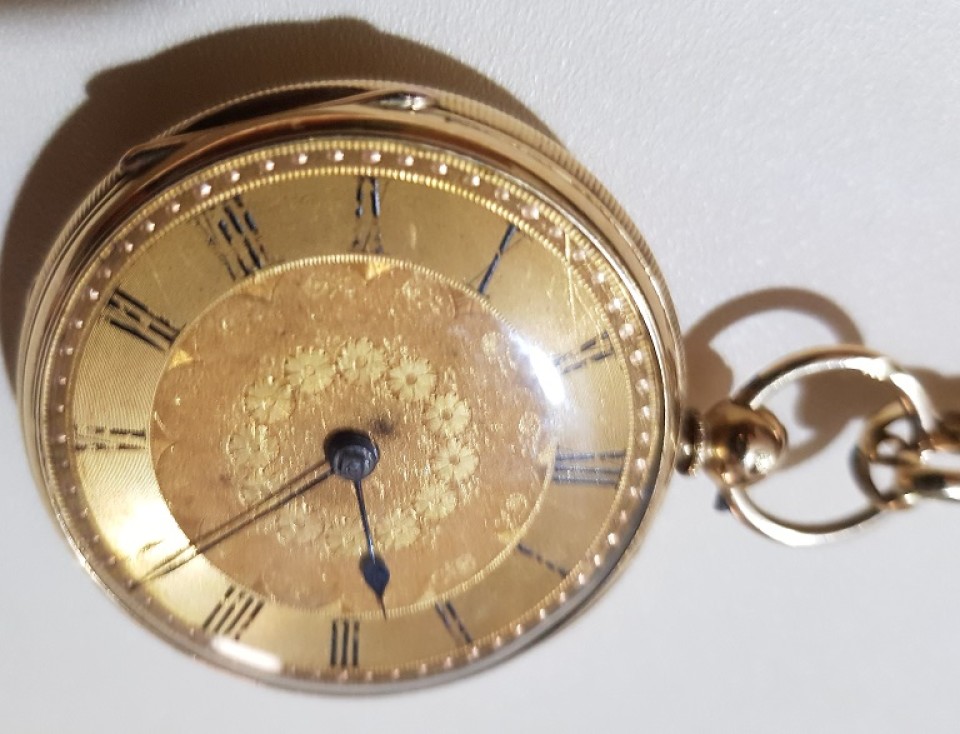 The inscription on the inside of the watch reads "Presented to Miss Gow by the young ladies of St Andrews Congregation, Dunedin, July 1878"
Although delighted to receive such a gift, Cecilia Maria Gow aged 22 was sadly leaving her friends and the society of Dunedin for the developing farming community of Opotiki where only 13 years before, a missionary was killed. Her father, the St Andrews Presbyterian minister, was moving for a warmer climate. Opotiki had little appeal for a lively young woman. However, few months after their arrival, a young Scottish farmer came to check out the land of the Opotiki district, decided not to stay, but being a good Presbyterian went to church on the Sunday before he left. He saw the minister's daughter and changed his mind. They married in 1880. Seven children were produced. They felt, heard and saw the flashes of the Tarawera eruption 6 years later which covered their house and farm in ash.
One of Cecilia's grandchildren recalled to me that she wound the watch every day. The gold watch was passed by Cecilia (my great-grandmother) to her daughter Agnes Cecilia, (my grandmother) who raised four sons in Opotiki, and then to me in 1969. I wear the watch often and think of the brave young woman and how poignant that beautifully inscribed gift was as she left her friends and city life.
Book Your Bespoke Experience
A perfect piece.
A perfect reflection.
Your jewellery should be an expression of who you are and as special as the occasion or memory it is created to honour. Allow our master craftspeople to guide you through our bespoke experience. We take the time to understand your vision, budget and personal aesthetic so that we can create an exquisite piece of fine jewellery to treasure always.