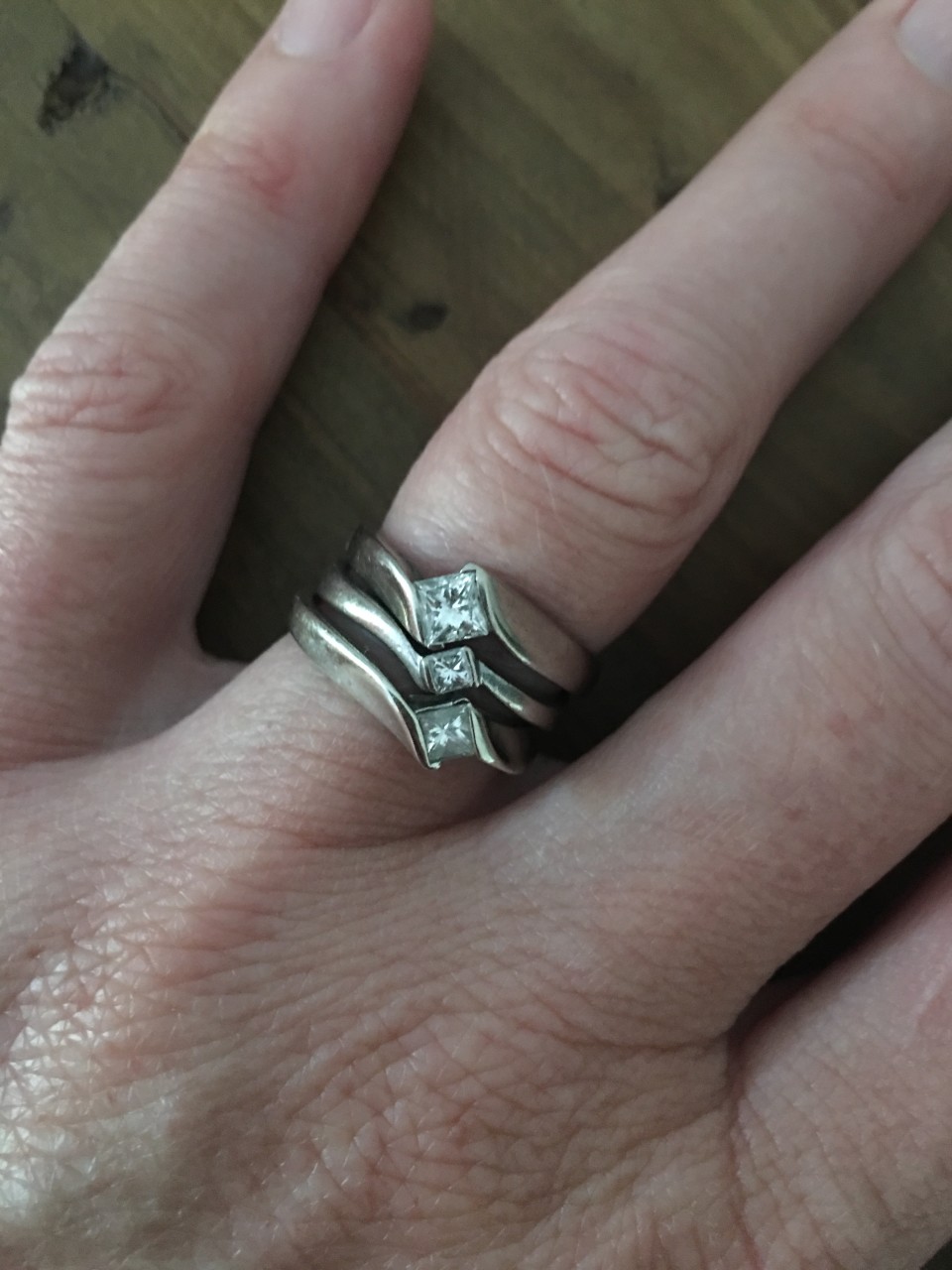 It was 5 years ago, Levi was 4 and Jay 2...
Yet another busy morning with two energised boys playing, fighting then playing more.
Mum was trying to get ready for a morning out with her boys..so any distraction to keep them busy and occupied while she took the 7 minutes needed to make herself look half decent..Levi was very interested in mums rings on that particular day and was desperate to try them on so mum handed them over...what could possibly go wrong in 7 minutes
Having got ready and feeling somewhat respectable mum returned to the lounge and saw one ring on the couch so popped that back on but the second ring was nowhere to be seen....asking Levi he replied "I not know" then turning to Jay and calmly asking where mummy's ring was and getting a response of him pointing to his mouth left mum in shock. Had he eaten it? No surely not! After days of turning the house upside down and requesting the au pair the not so nice job to go through numerous nappies the ring was nowhere to be found...
Mum was resigned to the fact that the ring was gone forever.... so after a few weeks a replacement was designed and made. Mum felt complete again to have both rings back on her finger and life carried on.
Two years on Levi was 6 and Jay 5...
Mum was doing her daily tasks including unpacking the dishwasher. The small filter at the bottom was well overdue for a wee empty. On tapping in onto the bench something shiny fell out... the ring!!
Mum could not believe her eyes.. shared the news with Levi and Jay who were just as happy that the missing ring had been found. Mum slipped the ring on and to this day that ring has become her eternity ring...a reminder of her two boys (and the story of a lost then found ring)
Book Your Bespoke Experience
A perfect piece.
A perfect reflection.
Your jewellery should be an expression of who you are and as special as the occasion or memory it is created to honour. Allow our master craftspeople to guide you through our bespoke experience. We take the time to understand your vision, budget and personal aesthetic so that we can create an exquisite piece of fine jewellery to treasure always.