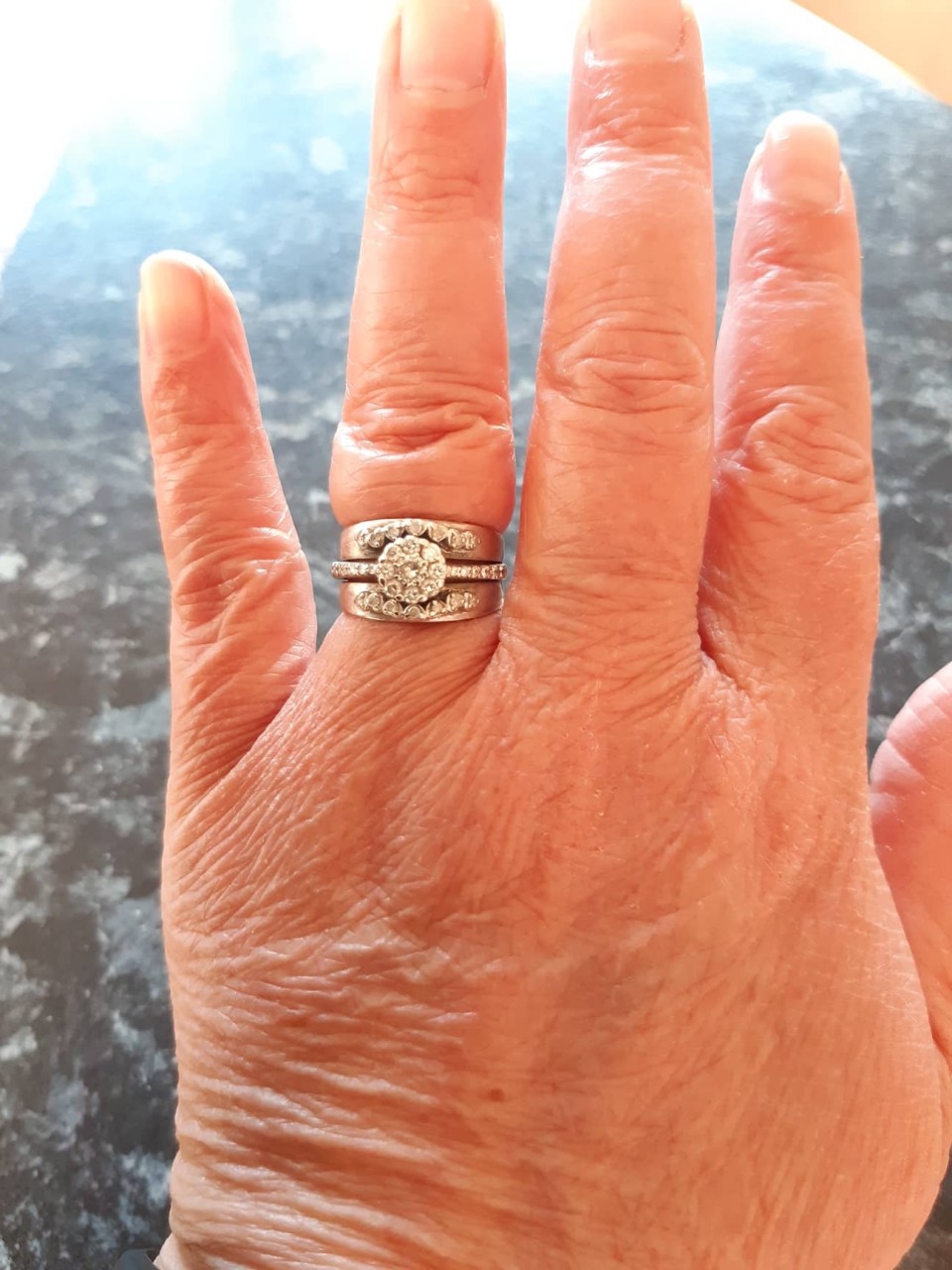 My husband and I got engaged while on holiday in Las Vegas in 2011. His mother was married to an American man and lived in America before she passed away.

Gordan (my husband Mikes stepfather) took us to look for a ring at Fullerton, California. Unbeknown to us the Jewellery place we went to was where Mike's mum found her engagement ring.

There were a lot of jewellery shops under one roof. I looked around, tried rings on but kept going back to one shop and one ring that I was immediately drawn to and fell in love with.

We brought a beautiful diamond engagement ring. We didnt realise until later but that exact same shop was where Mike's mum found her engagement ring which was similar to mine.

I never met his mum but Mike and I thought it was pretty special his mum and I both found our rings from the same shop!

My wedding rings are from New Zealand as part of a set and fitted around my engagement ring perfectly, they have heart shaped diamonds.