Still a mystery to this day...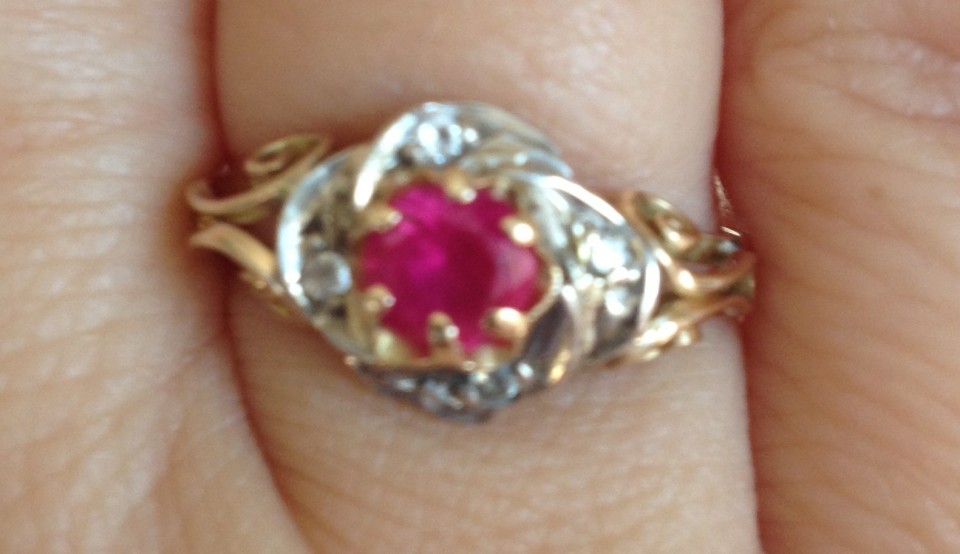 *Winner of the $10,000 jewellery package.

My Grandfather fought in WW2. He was taken a prisoner of war in Crete. He escaped and lived in the caves for over a year. In that time he met a woman in the Crete resistance. She was early 20's ... he was a bit older. She taught him how to look speak and act like a Greek Shepard if he was ever approached by the Germans. She kept him alive with knitting him goats wool jumpers and providing him food. She risked her and her families life to do this. My Grandfather died in 1980, but my Nana kept up correspondence with this woman. In 2003 on my OE I joined my Mother and Nana in and we met Eleftheria in Crete. She could not speak English very well but her son helped keep the conversation going. When we went to leave she rushed to her back room and placed this ring in my palm and told me to 'Never forget'. The ring was dusty and had a diamond missing. Her children had never seen it before and were happy for me to have it. We always wonder if Grandad gave it to her... where did it come from.... why was it so important for me to have it and .... is there more to this story. As my Grandad was engaged to Nana before he left for the war we never asked questions out of respect... but I think we all know something special happened in those hills.
I love that it is still a mystery.
Book Your Bespoke Experience
A perfect piece.
A perfect reflection.
Your jewellery should be an expression of who you are and as special as the occasion or memory it is created to honour. Allow our master craftspeople to guide you through our bespoke experience. We take the time to understand your vision, budget and personal aesthetic so that we can create an exquisite piece of fine jewellery to treasure always.