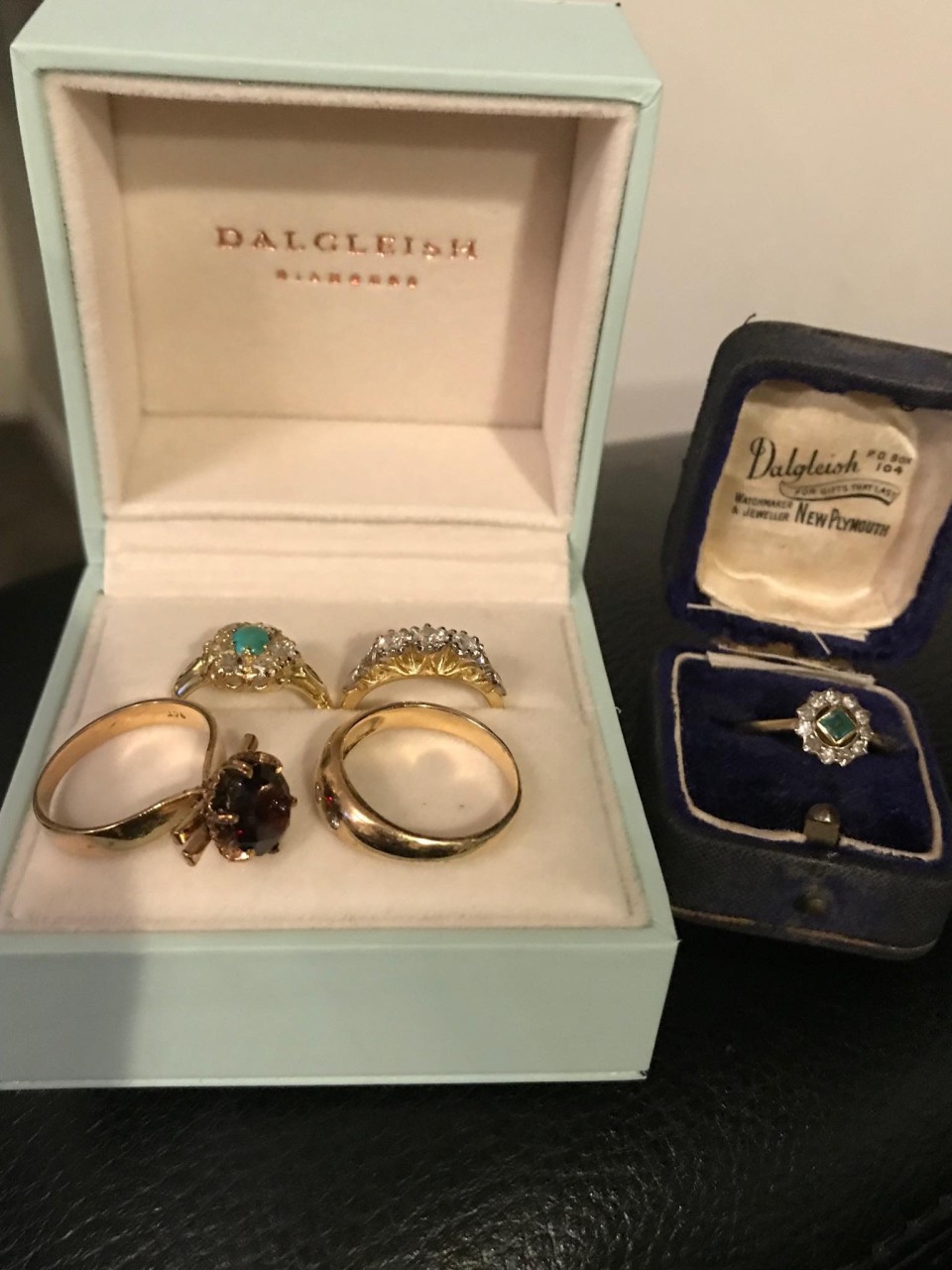 My dear mother passed away 14/02/14. In her will she left all of her jewellery to her three daughters. Mum died unexpectedly by not waking up after an operation. She had a beautiful three stone diamond ring. It was a very rare occasion for her to take it off. The night before her operation she was worried about her rings. I put it on my finger behind my own wedding rings and said I won't take it off till I could give it back to her. Little did I know I wouldn't get that chance.
Once things calmed down after her funeral and the Will was read. Me and my sisters sat down and went through her jewellery. It meant so much to mum. She always told us stories about the rings how she was given them. There is s beautiful square emerald surrounded in diamonds that belonged to my grandmother. I got the rings repaired recently at Dalgeish and grandmas ring was still in the original dalgeish box. We think it must have just been bought not long after the store was opened.
Another one which belonged to mums Aunty Molly. Aunty molly didn't have children to pass her jewellery onto. They were left to her four nieces. They were all too polite to pick a ring each. I was only little, I was either off school sick or not quite five and it was decided that I would pick for mum a ring, which I did. I picked a beautiful aquamarine ring surrounded by diamonds. I still can remember that day. That ring just stood out from the others. On the way home that day mum thanked me for picking that ring as it was the one she wanted too. There were other rings all with their own little stories. I will pass those stories onto my daughters and granddaughters too.
Jewellery is more than gold, silver, and gems. It's Taonga a legacy and treasure for generations to come. Thanks to Beverly from Dalgeish New Plymouth who helped give advice and guidance the rings needed repairing to ensure the inheritance us girls have been given will be able to be passed onto future generations to come.
Book Your Bespoke Experience
A perfect piece.
A perfect reflection.
Your jewellery should be an expression of who you are and as special as the occasion or memory it is created to honour. Allow our master craftspeople to guide you through our bespoke experience. We take the time to understand your vision, budget and personal aesthetic so that we can create an exquisite piece of fine jewellery to treasure always.