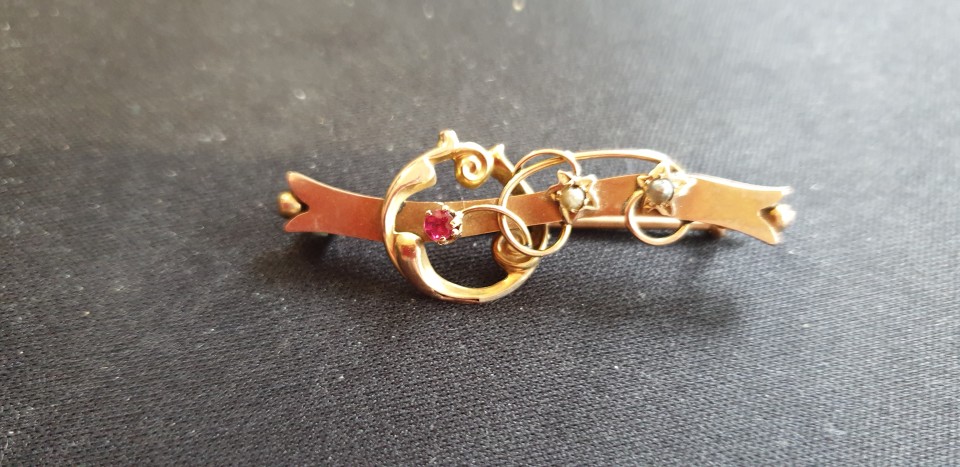 This is the journey of a little gold brooch that was handed down to me in 2005 by my Mother when she passed away.
My Grandmother had given it to my Mother when she passed away. My Mother did not know the history so got in touch with a cousin, the daughter of the Bride and Groom in the extract. Mum received this information in 1979.
This is an extract from the newspaper report in the year 1900 of my Great Aunty and Uncles wedding- titled "Orange Blossoms"
"The bridesmaids were the Misses Ethel and Ella Williams (My Grandmother) sisters of the bride and Miss Rill Webb, the groom's sister. All in blue costumes trimmed with white satin and wearing pretty gold brooches,gifts of the bridegroom. The gold brooch has a ruby and two pearls
So 40 years on in 2019 I heard Dalgleish jewelers advertising this competition and thought of the little gold brooch that needed to tell it's story.
Book Your Bespoke Experience
A perfect piece.
A perfect reflection.
Your jewellery should be an expression of who you are and as special as the occasion or memory it is created to honour. Allow our master craftspeople to guide you through our bespoke experience. We take the time to understand your vision, budget and personal aesthetic so that we can create an exquisite piece of fine jewellery to treasure always.