Rob's Omega Watch- Lost….Found…..Lost….Found…..Restored…..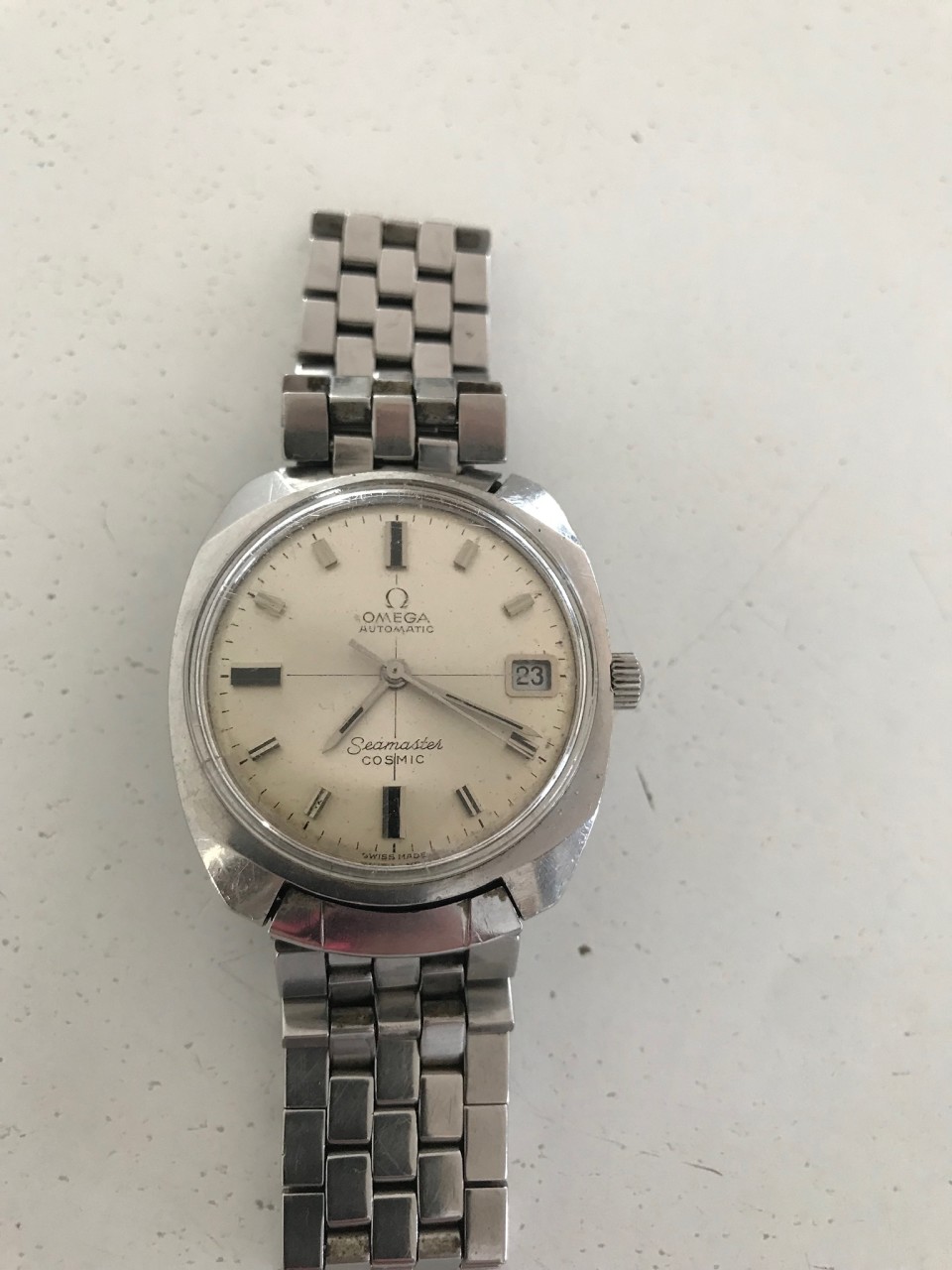 Rob was given for his 21st present in 1969 an Omega watch, from his parents. A few years later while working on a farm in the South Island, he was doing a fencing job, while doing this job he realised he lost his Omega watch, he was pretty upset and went over the 100's of acres where he had worked to see if he could find it. No luck. Exactly one year later he was on the farm again, so he walked with the owner over the same track, the snow had been and gone. Rob by pure chance found his beloved Omega watch. No the story doesn't finish there, many years later and now with two children, he was out on Lake Taupo on his boat with the family and he reached over the boat and his watch fell off. Rob dived into the water to save it! Even thou he couldn't swim, this did not stop him. For many years, the watch sat in its watch case, but never forgotten. When I met Rob he told me the story, a few years later his 60th birthday was coming up, I wanted to give him a special present & knowing how much his Omega meant to him and as he never got to get his watch repaired, I went and saw our local watch repairer who was a genius to see if he could and if it was worth repairing. The Answer was YES for sure to both questions. Over several months it was brought back to life and on Rob's 60th birthday he got his restored Omega watch, tears flowed and also knew how much his late parents would have been over the moon. The watch is still going and Rob is now just over 70 years old. Good & precious things keep going.
Book Your Bespoke Experience
A perfect piece.
A perfect reflection.
Your jewellery should be an expression of who you are and as special as the occasion or memory it is created to honour. Allow our master craftspeople to guide you through our bespoke experience. We take the time to understand your vision, budget and personal aesthetic so that we can create an exquisite piece of fine jewellery to treasure always.