The gift that help start a long lasting love that won't be lost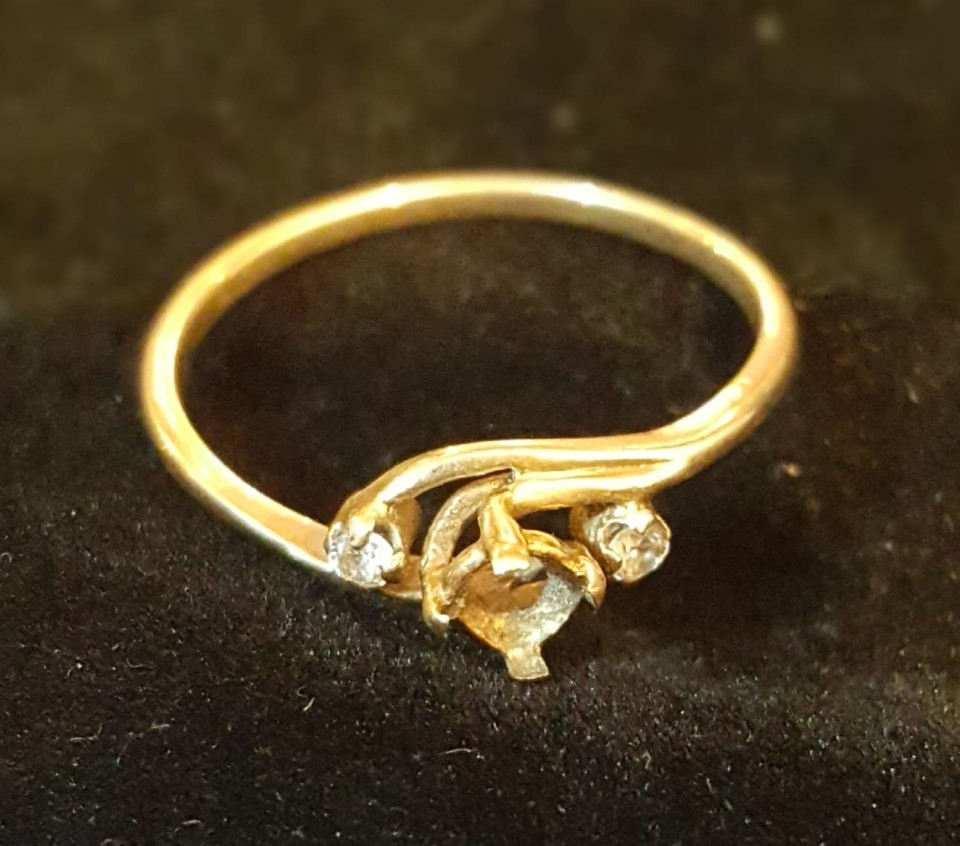 So it was my now husband and my first Christmas together, we were wandering around town and I saw a ring that I liked but was not really in our price range (not that it was expensive but we were only 17/18) anyway later when i was looking at clothes he said he was bored and was going to get a drink and disappeared. Fast forward to Christmas and a huge box was under the tree for me from him which was quite heavy, me not having a clue ripped into it and after all the wrapping and weights there was the ring!!
Fast forward again to when we were having our second child and I had swollen fingers so took the ring off and gave it to my mum for save keeping, not so safe as the ring was lost and I was gutted. Again moving forward another two years to a random day that my Dad saw something shining in the dirt next to their driveway and low and behold it was my missing ring. All intact just needed a good clean.
Since then I have lost the sapphire stone not sure where or when but still have the ring and after 25 years together, 12 years of marriage and three children later it still holds the most sentimental value out of all my jewellery.
Book Your Bespoke Experience
A perfect piece.
A perfect reflection.
Your jewellery should be an expression of who you are and as special as the occasion or memory it is created to honour. Allow our master craftspeople to guide you through our bespoke experience. We take the time to understand your vision, budget and personal aesthetic so that we can create an exquisite piece of fine jewellery to treasure always.