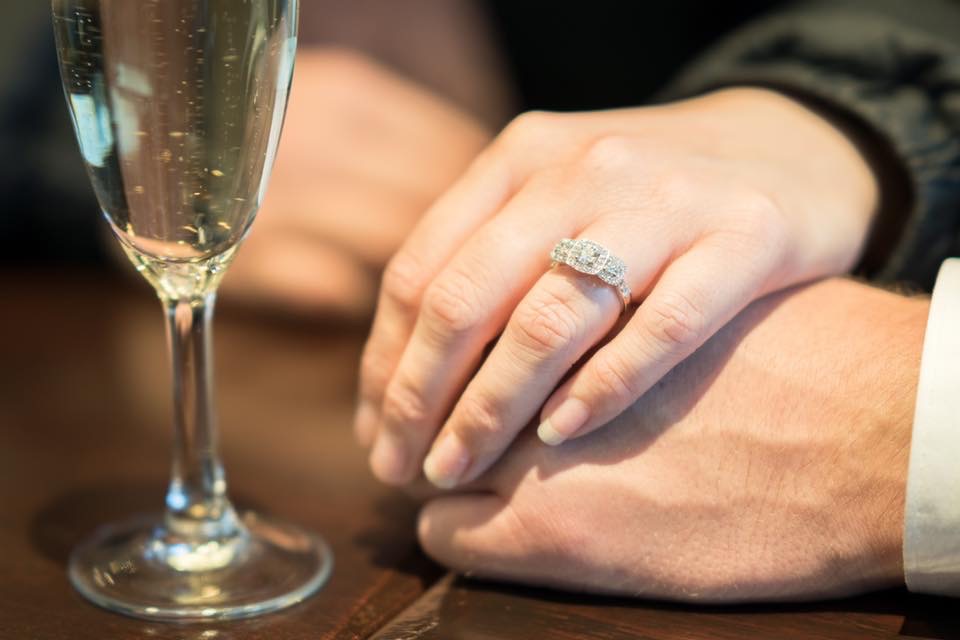 *Finalist
It all started when my girlfriend dragged me into yet another jewellery store, fantasising about sparkling diamond rings.. However, this time was different. Little to her knowledge, this was the exact jewellery store where I was already helping to design her the ring of her dreams. At the time, Courtney was a international flight attendant and had a 3 day work trip to Japan. Japan was Courtney's favourite destination and I couldn't think of a better place to propose to her than in Japan. With help from her colleagues, I was snuck onto the plane without her knowledge to endure a 12 flight, hoping she would not spot me, and her ring I held close.

Fast forward 12 hours after nearly being caught on multiple occasions and being saved by quick-witted flight attendants, pillows and blankets, I finally arrived in Japan with Courtney still obliviously unaware. The next day, I had her work colleagues take her out to explore Tokyo slowly guiding her to the proposal spot. I received a message to say they were near as I stood in the freezing cold Tokyo winter wind in the middle of Shinjuku Gyoen National Park. Courtney then spotted me in complete shock.

Courtney's tears started as I got down on one knee and I couldn't finish the speech I had prepared before she said yes!

Paying attention over the years after entering endless jewellery stores to 'only browse' had finally paid off as the ring Courtney now wears on her finger is perfect. This would not of been possible without the help and guidance of Bev, Bill and the Team at Dalgleish Diamonds.

Courtney now has a ring that will be passed down through the generations and that truly is something special.
Book Your Bespoke Experience
A perfect piece.
A perfect reflection.
Your jewellery should be an expression of who you are and as special as the occasion or memory it is created to honour. Allow our master craftspeople to guide you through our bespoke experience. We take the time to understand your vision, budget and personal aesthetic so that we can create an exquisite piece of fine jewellery to treasure always.