Using the Past to Create the Future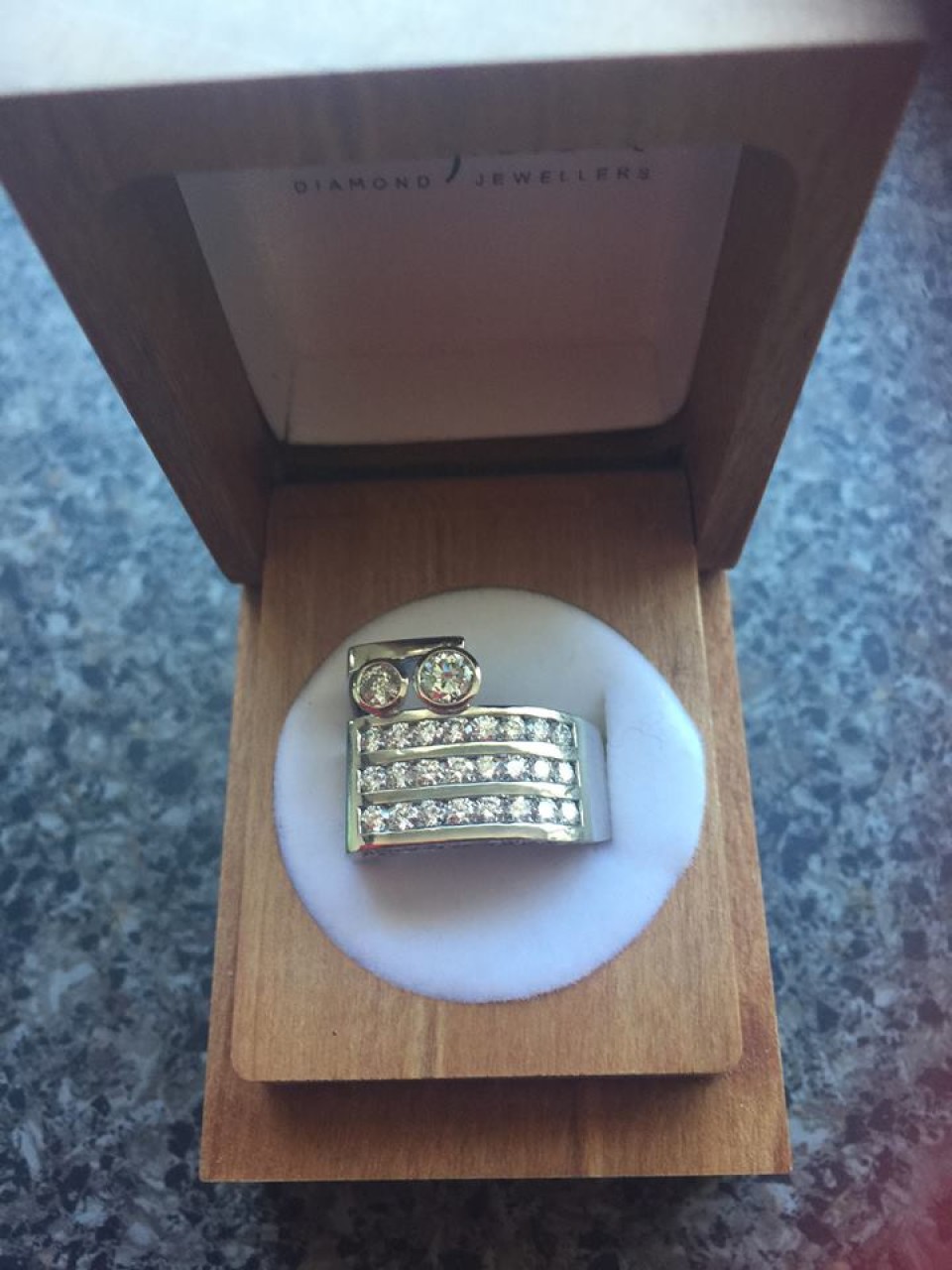 As a young girl, every morning I crept downstairs and tried on my mother's engagement ring. It was a beautiful solitaire with the diamond chosen and the ring crafted by my parents friend who was a jeweller. I felt like a princess for a few minutes each day and the ring came to represent love, commitment and family so when I inherited the ring, it felt like I held part of my family's past and the story of my parents relationship (literally) in my hands. I have always been a magpie with jewellery so over the years I bought many beautiful rings with a special fascination of diamonds. When my first marriage ended after 26 years, I stopped wearing my jewellery unable to live with the memories that each peice held. For 5 years my hands were bare so when I embarked on my second marriage, I wanted to create a very unique piece of jewellery to launch a new chapter in my life. My new ring is made from 3 very special rings. It uses my mother's beautiful solitaire diamond, a diamond and the unusual ring shape from a ring I had brought during my travels and 3 rows of diamonds to represent my 3 children. I look at this ring and wear it with pride every day. It contains within its beautiful design my mother, my children and my memories and my opportunity to be living a new and special partnership. Unique and priceless, this ring is a talisman that will continue to collect memories and be a piece to pass down the generations with it's story, memories and the hope towards new beginnings.
Book Your Bespoke Experience
A perfect piece.
A perfect reflection.
Your jewellery should be an expression of who you are and as special as the occasion or memory it is created to honour. Allow our master craftspeople to guide you through our bespoke experience. We take the time to understand your vision, budget and personal aesthetic so that we can create an exquisite piece of fine jewellery to treasure always.