Dalgleish Diamonds' Bespoke Jewellery
STEP 1: Getting to know each other
Your jewellery is an incredibly personal expression of who you are, and our custom consultation area is where we start getting to know you. We'll talk styles and shapes, likes and dislikes, design and details. You'll try on examples, we'll sketch ideas, discuss stones and materials. You'll leave fizzing!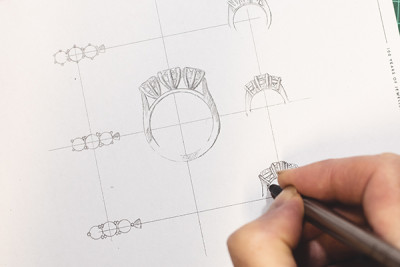 STEP 2: Guesswork free design
Our workshop boasts industry-leading technology and we use it during the design phase to guarantee you are completely confident. After hand-sourcing the perfect stone, we create a 3D wax model of your piece that you can actually try on. Alterations, big or small, are simple to make until you're absolutely in love with your piece.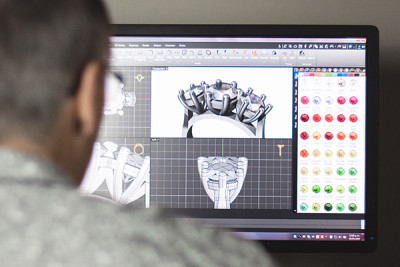 STEP 3: Crafting perfection
Our four on-site jewellers (all registered members of Jewellers & Watchmakers of New Zealand Incorporated and the Goldsmiths Guild of New Zealand) will channel their passion, experience and technical mastery into your bespoke piece. We work with the best tools and technology available and, because we craft your piece by hand, we are able to give extra attention to the finer details and finishes as we strive for perfection.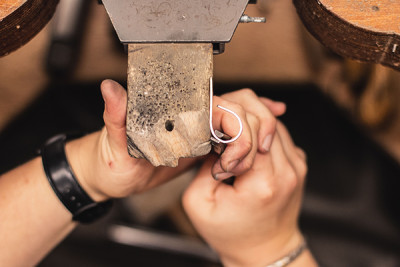 STEP 4: A lifetime of love
Walk away with your bespoke jewellery in complete confidence. We stand behind our workmanship and give every piece we create a five-year warranty against manufacturing defects. To minimise wear and tear (not covered under our warranty) our Lifetime Care Guarantee offers a complimentary annual clean and check for all our bespoke pieces. We can also provide an independent valuation for insurance purposes and peace of mind.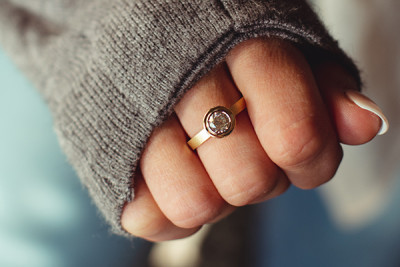 Questions Our Customers Ask
We take great pride in our craft and offer a five-year warranty against manufacturing faults on all jewellery made in our workshop.
Minimise wear and tear (not covered under our warranty) by talking with us about how to best care for your jewellery. We encourage you to take advantage of our Lifetime Care Guarantee, which comes standard with all bespoke packages and provides a complimentary annual clean and check.
As registered members of Jewellers & Watchmakers of New Zealand Incorporated and the Goldsmiths Guild of New Zealand we are committed to upholding their codes of ethics and conduct.
"We were so lucky to have worked with you to make our rings, it was a pleasure from start to finish can't wait to come in and design my eternity ring."
Catharina Roberts
"My Cross looks amazing, what a truly wonderful job you have done in designing and making it. It is EXACTLY what I wanted and you have made me super happy."
Tracy - New Plymouth
"Thank you for taking the time to help us choose our beautiful wedding rings. They are perfect."
Chris & Janice
"Thank you so much for all your help picking and designing our perfect rings, we are so glad we chose to take this journey with Dalgleish."
Mr & Mrs Emmerson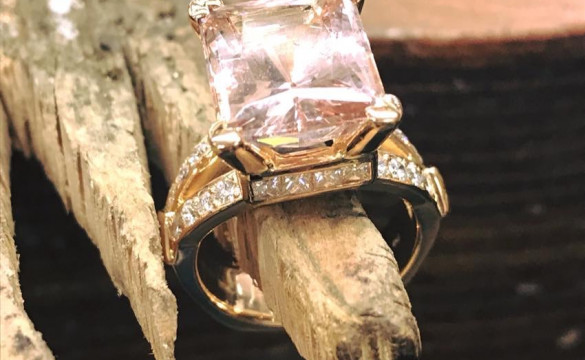 "It was an absolute pleasure to work with Bill & Lynnette on the design & manufacture of my stunning ring. In only one meeting & edit, Bill nailed the design & I couldn't be more thrilled with the result! It is unique, beautifully crafted & so very treasured. I would highly recommend this talented team for any boutique jewellery requirements."
Annika
"Paul and I want to extend heartfelt thanks to Bill, Lynnette and Bev for the wonderful in-house design service we received when crafting our perfect engagement and wedding rings. Every day I feel joy when I wear my pieces as not only are they breath-taking but uniquely me. This was achieved through the care and attention to detail we received throughout the process from the moment we first walked in the door. We also know our pieces will stand the test of time in design and quality. Thank you!"
Bry Kopu-Scott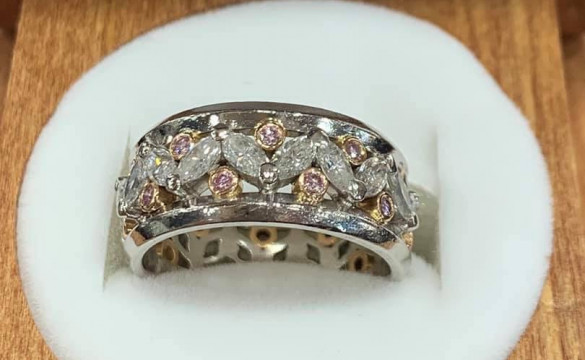 "I have had the privilege of having several beautiful pieces made by Bill…but by far the most memorable is my eternity ring of pink and white diamonds. From the very first encounter when I explained my vision, Bill immediately began his magic to materialize my dream ring and created something so exquisite beyond my wildest dreams. I will always be eternally grateful!!"
Stacey - Houston Texas,USA
"I could not be happier as a jewellery lover than when I am shopping at Dalgleish Jewellers. They treat me like family each time I need a piece of new bling. Their aftercare is also great."
Charmaine
The Dalgleish Bespoke Showcase